Manek Daver, Patron of Arts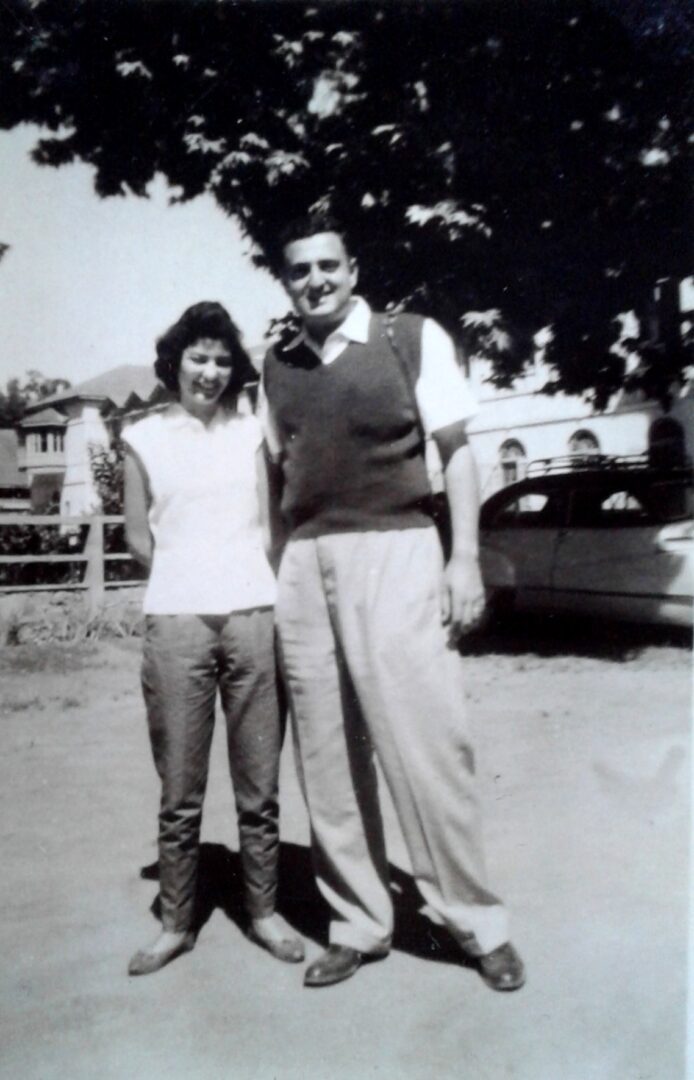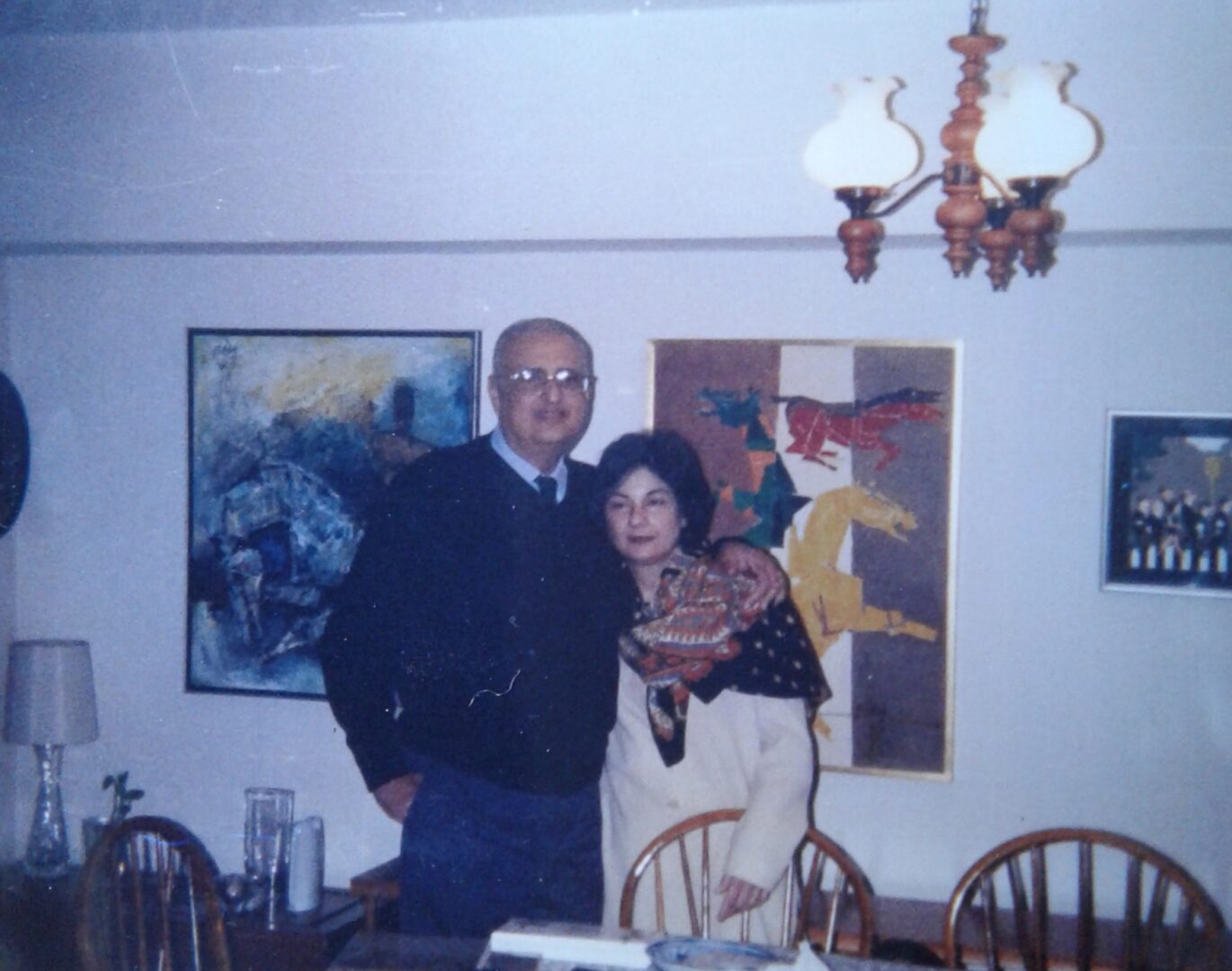 The couple pictured above are Manek & Dilnavaz Daver. I took the picture on the left when we first met in 1963 in Srinagar where they were honeymooning and we were holidaying (I, my kid brother, and mother). I took the picture on the right in 1998 when I visited them in Tokyo (where they had moved from Bombay). We're distantly related: Manek is my mother's sister's husband's sister's husband's sister's son. I was 13 in 1963, Dilly 19, Manek 30. They kept up the friendship when we returned to Bombay, calling me and my brother, taking us to movies and dinner, teaching us how to use chopsticks when we visited Nanking's (my favorite Chinese restaurant to this day though it no longer exists), how to twirl spaghetti around a fork when we visited Napoli, how to order steak when we visited Gourdon's. I was afraid after they had two daughters, that they would forget me and my brother, but they didn't.
Manek was a huge jazz enthusiast, with a record collection stemming from the 40s, also a huge enthusiast of the arts, commissioning portraits of jazz greats by unknown artists whose paintings graced their homes. He also published two books of the covers of his albums captioning them himself with stories about the musicians and artists (who illustrated the covers), dedicating the books to Dilly and his daughters. He found businessmen a dime a dozen. If they were worthy, they would be remembered for the works they commissioned, the dedications they garnered, the charities they sponsored. He was also kind enough to say once he thought of me as a younger younger brother (since he already had a younger brother).
I moved subsequently to Chicago, they to Tokyo, but we kept up a correspondence, until the mid-1990s when Manek said he didn't write letters anymore, only emails, and suggested I do the same. I had then been working on my book, TRIO, 1,800 pages in its first draft, during which time I had quit my day-job and was living off my savings. I was using an Apple IIgs at the time, good enough for word processing (saving my notes and manuscript on almost 100 floppy disks), but without email capability, and I let him know that I'd get the computer after I'd finished the book and built up my bank account again. He sent me a check for $1,500 saying I should do it right away. I was overwhelmed, but stuck to my guns, only to have him send me another check, this one for $2,000, saying again I should do it right away!
I worked part-time then in various capacities at the Harris Bank, sometimes running errands, hand-delivering checks from one of the bank buildings to another (there are 4 in downtown Chicago). These were checks in amounts beyond my comprehension. On one occasion, carrying two checks in two envelopes, one for $3.5 million, the other for $5 million, I stopped in the lobby of the bank to admire my own two checks from Manek, before returning to my errand, only to find a couple of blocks away that, lost in my admiration, I had left the million-dollar checks in the lobby. I don't think I've run as fast since, but to my huge relief the envelopes were right where I'd left them!
I purchased the new computer and my first email flew to Manek (of course). He and Dilly had visited Chicago on two occasions, I Tokyo once in 1998 (when I took the photograph). The last time I saw Manek I joined him and Dilly for lunch at Chicago's O'Hare airport. They were on their way to the Mayo Clinic. He wasn't well, leaned heavily on me as we walked, but kept a smile on his face throughout, talking as if nothing were wrong. He died a couple of months later and thinking about him chokes me up to this day. He was just 65. He had read a draft of TRIO before it was published. He would have been so proud to see that and the other books I published subsequently, one of which, Portrait of a Woman Madly in Love, I dedicated to him. I'm sure he doesn't need to be the dedicatee of one of my novels to be remembered, but I'm glad to be able to do at least that much—also to remember him for his kindness, not only to family and friends, but to unknown artists, some of whose paintings grace the wall in the second picture.